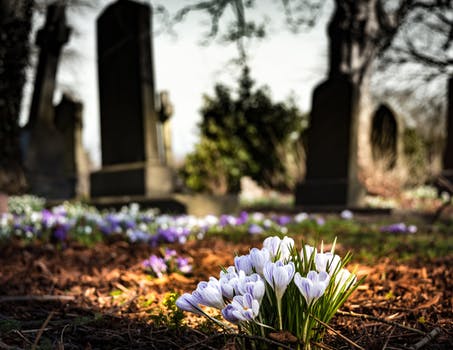 Three Ways Of Pre-Planning A Funeral
Although we plan most of the key events of our life in minute detail, there is one major event which too many of us are still leaving unplanned – our funeral.
While nobody really wants to think about death, it is a fact of everybody's life and avoiding the subject just makes the event itself more traumatic for your loved ones when the time comes. With that in mind, here are three steps to help you when it comes to pre-planning your funeral so you can make sure that your wishes are acted on after you're gone.
Here in the US, talking about death may not be something that we're very good at, but it's also something that's really essential if we're to ensure that our wishes are carried out after our deaths.
Taking the time to discuss matters with your relatives will enable them to have a clear understanding of exactly what you'd prefer when it comes to your funeral. Also, a full and frank discussion ensures that you have informed your family members of which plans you've already put in place.
If your family remains unaware that you have a will or a pre-paid funeral plan, for example, they won't be able to find them when the time comes.
Writing a will is essential for everyone since it will outline the way in which you want your possessions and money to be distributed amongst your beneficiaries. As part of your will, you could decide to arrange for your funeral costs to be covered by your estate, however it's important to remember that the money will probably not be paid immediately and that means your loved ones will still have to find the money up front, recouping it later.
While some people may be confident that their loved ones will be ok with this, others will know that their family will struggle to find such a large sum quickly and therefore a pre-paid plan could be a better option.
Even a life insurance policy will take time to be paid out and may put your loved ones in financial difficulty while they are waiting. If you pre-pay for your funeral, not only can you plan for it as you wish, there is no financial burden placed upon your loved ones and they can direct their energies towards remembrance of you rather than worrying about the costs of laying you to rest.
If you take out a pre-paid funeral plan, you need to be sure that you know what's covered. Not all plans are created equal, so checking the terms and conditions is vital so you know precisely which costs are covered and which aren't.
This will protect your loved ones from any shocks when the time comes. While you're arranging a pre-paid plan, it's also a good time to think about the details of the funeral that you want to have – whether you want a burial or a cremation, the music and readings you'd like and any theme that you'd prefer so that you can have complete confidence that everything will go according to plan.