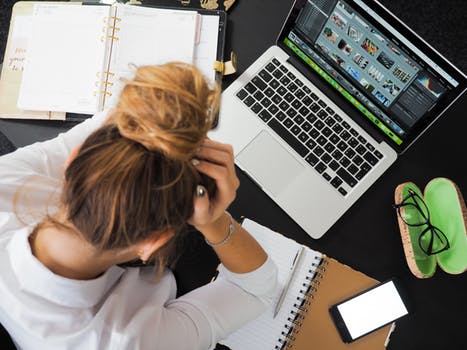 A Guide To Funeral Etiquette
When you have lost a loved one, it can be an extremely difficult time, however there are many tasks which must be accomplished before you can really begin to go through the grieving process. One of those things is planning the funeral, and knowing the proper etiquette to follow will help to smooth the arrangements and make life easier.
Notifying Friends, Family And Loved Ones
When it comes to notifying other people about the death and about the arrangements for the funeral, it is only right and proper that immediate family members should always be notified first. This notification should preferably take place in-person, but if this is impossible, it should be over the telephone rather than via text or email. Next, other close friends and relatives should be informed. You should always give the name of the funeral home so that mourners can send flowers if desired.
Obtain A Legal Pronouncement of Death
You will need a certificate provided by a doctor at the hospital or your family doctor to show the cause of your loved one's death. If your loved one dies during hospice care the hospice nurse will be able to provide the certificate instead. This is necessary to register their death officially.
What To Wear For A Funeral
While wearing black is no longer mandatory at a funeral, it is important to be respectful when choosing a funeral outfit. Usually, a conservative suit or outfit in a muted colour is best, and avoiding busy patterns, florals or bright shades is a good idea unless the deceased has specifically requested a theme for their funeral or their family have made a special clothing request.
Once you have the death certificate, the funeral can be held, although the planning can begin earlier. Although it's possible to organise the funeral yourself, using a funeral director is the easiest option. If your loved one has pre-paid for their funeral or if they have specified their wishes you will find it easier to make the decisions about what they would have wanted.
When family and intimate friends learn about the death, they will probably want to pay their respects to the deceased's nearest and dearest. This can either be done at the funeral home or in the family residence. Keeping visits brief is usually best in order to avoid overstaying your welcome.
If you're the executor of your loved one's will or their next of kin, you're able to make an application to the postal service so that their mail can be redirected to your home address. You can find the necessary application forms online at usps.com or at your local post office.
The length of a funeral service will depend on a number of factors. A religious ceremony will usually be longer, but depending on the wishes of the deceased or their family, the service may contain musical pieces, speeches and readings which could take extra time. As a rule of thumb, a modern funeral service will generally last for around half an hour. If the deceased is being buried, the ceremony by the graveside is usually quite short. As soon as the commitment has taken place and the coffin lowered, the family will usually depart.
Once the funeral service is over, it is usually customary for the family to invite those attending to join them at a reception either at their own home or at another designated place such as a hotel. This allows an opportunity for everybody to talk and share their memories of their loved one in a more relaxed environment.
It is important to allow the family to rest for a few days following the funeral, as they will also require time to deal with the many details which are associated with planning such occasions. Although some people do prefer to have company, and would appreciate their family and friends calling, others want to be alone and take time for themselves. It's best to keep calls and visits brief to make sure that you aren't intruding.