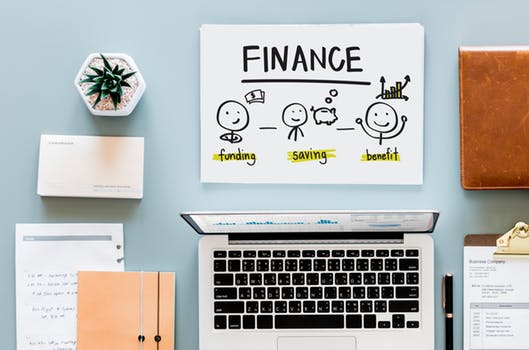 Will Your Only Legacy Be Debt? Why A Pre-paid Funeral Plan Could Be The Answer
If you're worried about what's going to happen when you die and how your loved ones will be able to cover the costs of your funeral, you may be looking for a solution to the problem. A pre-paid funeral plan could be the answer that you've been seeking. But is it worth the cost?
What Are Pre-Paid Funeral Plans?
Pre-paid funeral plans offer an easy way of arranging and paying for your funeral in advance, easing much of the financial worry and stress that your loved ones would inevitably feel when having to arrange your funeral.
Certain types of pre-paid plans also protect your family members from paying a higher cost for your funeral in the future while also ensuring your wishes will be followed.
How Does A Funeral Plan Work?
When you purchase a pre-paid funeral plan, the money that you pay will go into an insurance policy or trust fund that is then used when the time comes to pay for your funeral.  These may be available through Funeral Homes, Life Insurance Companies or your Financial Adviser.
There are many packages to choose from, with high value packages including items such as decorative coffins and more funeral vehicles for mourners. More affordable packages won't have all the bells and wishes, but will ensure that you have covered all the bases and that your loved ones will be able to give you a decent funeral when you die.
What Do Pre-Paid Plans Include?
Depending on who provides your pre-paid plan and the package you choose, the items which are covered will vary. Most include the following:
Fees for the funeral director
A coffin
A hearse
Administration fees
Some additional disbursements such as flowers
Checking the small print will ensure that you know what is covered before you buy.
A Life Insurance policy will pay out a set amount which may or may not cover the full cost.
How Much Does a Funeral Plan Cost?
The cost of a pre-paid funeral plan will vary depending on your circumstances, however, in general, you can expect to pay between $6,000 and $8,000 for a mid-level plan. You can usually either pay in a single lump sum or via instalments, although interest may be charged.
Will My Money Be Safe In A Pre-Paid Plan?
The Federal Trade Commission provides rules which state how any money paid into a pre-paid funeral plan must be managed. This ensures your funds are safe as well as easy to gain access to when the time comes.
Are There Any Alternatives?
There are some alternatives to pre-paid funeral plans, however all have their own drawbacks and advantages.
Life insurance policy – over 50's life insurance is one option for your funeral plan. These policies pay out a set amount when you die, covering a proportion of the costs, although the amount will vary depending on how much cover you have.
Savings – although most of today's savings accounts earn little in terms of interest, it's still possible to set aside some of your savings to pay for your funeral. You could also consider investing your money or putting it into a trust fund to help pay for your funeral. Unless you have made a Payable Upon Death arrangement, money which remains in your bank account automatically gets frozen when you die, becoming a part of your financial estate.
Paying from your estate – another option is for your loved ones to pay for the funeral from your estate. In order to do this, the will's executor will usually require a fully itemised bill from the chosen funeral home as well as the deceased's death certificate. This may take several months or even years to complete during which time your loved ones must cover the cost.
Why Could A Pre-Paid Plan Be The Answer?
If you take out a pre-paid funeral plan, you have the perfect opportunity of recording your preferences and wishes for your funeral. This will protect your family from having to make so many hard decisions at a stressful and upsetting time. You can include this information in your will or just keep it securely in your home alongside other key documentation.
Although a pre-paid plan isn't the answer for everyone, it is certainly an option that you might want to explore, especially if you want to have the peace of mind that comes with knowing that everything is settled and paid for in advance so that your loved ones don't have any additional worries to contend with.