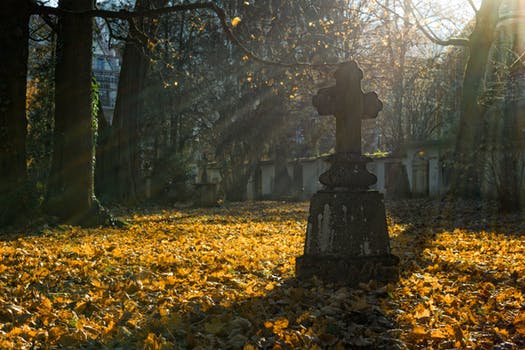 Why Should I Pre-Plan My Funeral?
It isn't surprising that most of us don't want to talk about our eventual death. After all, it isn't a very cheerful topic and it has a tendency to make others feel uncomfortable. Most families avoid discussing the subject of planning for death, however, it is something which we should all be talking about more frequently, with planning taking place well before the event itself.
Avoiding the conversation about death won't stop the event from taking place, and having no idea about your loved one's wishes when the time comes can leave family members more distressed, more worried and more likely to have disagreements.
It's therefore clear than pre-planning what you want for your funeral relieves your loved ones from the stressful decisions that they would otherwise have to make during such an upsetting and difficult time.
How many times have you heard a loved one tell you to avoid making a fuss when they're gone? All too often as humans, we have a tendency to underplay the seriousness of planning for a funeral but what we should all realise is that a funeral isn't actually for the deceased person themselves – it is for those who are left behind.
A funeral gives family and friends a time to get together, to mourn openly and to give and receive mutual support.
Does Pre-Planning A Funeral Have To Be Formal?
There's no need to be especially formal when pre-planning a funeral, although you can go through formal channels if you wish by setting up a pre-paid funeral plan, choosing your preferred funeral director and setting out clearly your wishes in terms of music, themes and readings.
If you'd prefer to keep things on a more informal level, you can simply use a pre-planning checklist then share your wishes with your loved ones.
The Advantages Of A Pre-Planned Funeral?
If you carry out your funeral pre-planning properly you can enjoy the peace of mind that comes with knowing that not only have you made your wishes clear, but you have also paid for those arrangements in advance reducing the worry and pressure on your loved ones.
When you pre-plan your funeral, you can be certain that all arrangements have been made during a period of peace so that no poor decisions will be taken by your family when they are struggling to cope with grief. The benefits of a pre-planned funeral include:
Your wishes will be known
The cost of the funeral will be controlled
The price of your funeral plan will be protected from future inflation
You will have organised personal records which can be found easily by your family when you're gone
There will be adequate protection just in case the worst happens sooner than expected
Your loved ones will be able to focus on mourning rather than stressing about money and planning
It is certainly a good idea to pre-plan your funeral, both for yourself and for your family, and we should all take the time to do it well before the need arises.