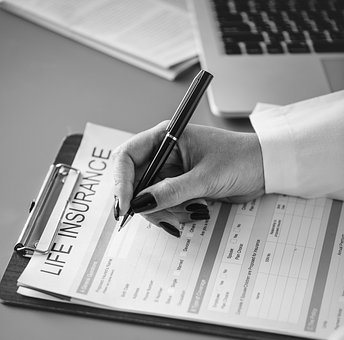 Life Insurance Or Pre-Paid Funeral Plan – Is There A Difference?
If you've decided that you want to make some provisions for your funeral so that your loved ones don't have anything to worry about when you're no longer around, you're probably struggling to make the choice between a pre-paid funeral plan or life insurance. Although some people think the two things are the same, there are some significant differences which you should be aware of before you make your decision.
If you're keen for your family to enjoy a large payout after your death, life insurance is the best choice. A life insurance policy isn't tied to a particular funeral director, and, most importantly, there is no guarantee that the money will be used to pay for your funeral, even if that was your original intention. Nevertheless, your loved ones will benefit from a lump sum payment which they can use as they see fit.
On the other hand, if you're keen to take over the responsibility for paying for your funeral so that your loved ones don't have as much to think about or deal with when the time comes, a pre-paid funeral plan would be best. When you make a funeral plan your family will be freed from any emotional responsibilities and difficult choices. Since the plan pays for everything that you planned in advance they'll also have no financial worries.
The cost that you'll pay depends on how long you live. A funeral plan will pay for your selected funeral. Meanwhile, a life insurance policy gives a lump sum payment following a specified amount of monthly payments. The amount could start at just $30 a month or be as high as over $100 a month and the amount received in the end will be proportional to the amount paid in. With many life insurance policies, there will also be a set period during which the pay-out cannot be received – and this stands at about 2 years in most cases.
You should bear in mind that insurance is based upon the chances of you living to a particular age. If you live past that age you will overpay significantly for the benefit you receive. If you die before then your beneficiaries will receive more than you paid. In general over 80% of people pay more in total for a life insurance policy than they would have done with a pre-paid funeral plan.
There is no one answer to whether a life insurance policy or pre-paid payment plan is right for you. That depends on your needs and preferences. However, if you're looking for minimum hassle and fuss, a pre-paid plan is the easiest option. You can simply select your chosen funeral plan, make your decisions and payment schedule then you'll be all set. You'll also enjoy complete peace of mind of knowing your loved ones have nothing more to worry about and that you don't need to think about your funeral again. In contrast, a life insurance policy will require ongoing payments for the rest of your life, requiring a long term commitment and your family will still have to make all the decisions once you are no longer with them.