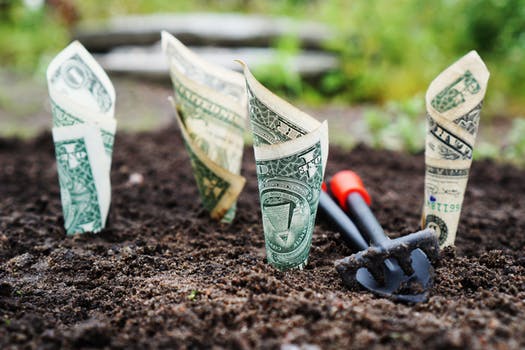 Can't Afford To Die? How Much Could Your Funeral Cost?
There have been some very worrying statistics in recent years showing that the average cost of funerals is dramatically on the rise. 10 years ago, the cost of dying was 50% cheaper than it is today, and families could face having to pay up to $10,000 when they lose a loved one. Since costs have been rising consistently year on year since 2004, it seems clear that nothing will be changing in this respect any time soon.
Even a basic funeral today is priced at around $7,181, which represents an increase or around 5% over last year's cost. This is sobering reading, especially when we bear in mind that the average price of basic funerals in 2004 was only $5,582.
If the current rate of increase in the cost of funerals continues in the same vein as it has over recent years, in just 5 years, the cost of a basic funeral will be around $12,000, and within a decade, the cost could rise to as much as $18,000. Yet the costs which are linked to even the most basic funeral – the services of the funeral director, the burial or cremation, the celebrant or minister's services and the doctors' fees – consist of under 50% of the total cost of dying. When disbursements for cars, flowers and memorials are included, it's easy to see how the final reported price tag for 2017 is just under $9,000.
The Most Affordable Options
By far, the cheapest funeral which you can get in the US is a Direct Cremation. The price for this comes in at around $2,000 – around 50% of the fee charged for standard cremations. So, why is direct cremation cheaper? There is no service and the cremation is able to take place during the times of day when the fees for using the crematorium are lower. Burials remain a more expensive option due to the extra fees associated with this type of ceremony.
In the US, funerals are often a taboo topic, but with only around 60% of people having made some kind of financial provision for their funeral and 20% of them having insufficient provision to fully cover their costs, it's no wonder that so many families are struggling to pay for their loved ones' funerals. 1 in 9 families experience financial difficulties when it comes to finding enough money to cover the expense of a loved one's funeral, with 27% of them having to borrow cash from a relative or friend, another 23% putting the costs on their credit card and 13% having to take out a loan. The remainder either had to discuss instalment plans with the funeral director or had to sell some of their possessions to get enough money together.
We all want to protect our loved ones from painful and difficult situations. One of the best ways to help your family to avoid the stress and heartache that comes with paying for a funeral is to take out a pre-paid funeral plan. With sufficient options available to save your loved ones from expense and worry, a funeral plan will settle the cost of your funeral without your loved ones having to pay out of their own pockets, possibly then having to endure the hardship that comes with the responsibility.