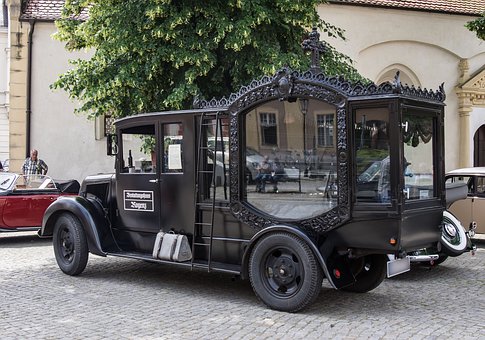 Planning An Alternative Funeral
Although a traditional funeral might be the right option for some people, for others, the idea of a standard service doesn't seem quite right. After all, a funeral should celebrate your life and therefore finding the perfect fit is essential. The good news is that today, there are many alternative style funerals which can be perfect for those who are non-religious and who want something more unique as the best way to be remembered.
If you're interested in the possibilities an alternative funeral can offer, here are some great suggestions that you might want to take on board.
If you're a creative person in life, your funeral should celebrate that aspect of your personality. You could include elements such as a flower-wreath workshop for handmade displays, homemade service booklets or a painted mural to inject a little fun into a difficult day.
If you've always been concerned about the environment and your impact on the world around you, your funeral can be just as green as you are. Some ideas you could incorporate include having a wicker or cardboard coffin, travel to the crematorium on foot or by bike and planting flowers or a tree as a memorial.
You could also opt for a bio-cremation funeral instead of a traditional option. This process uses alkaline hydrolysis instead of flames to turn the body into ashes and reduces emissions by as much as 35%.
If you've always preferred the finer things in life, a luxurious funeral could be perfect for you. You could opt for a gold-plated coffin and arrange for travel to the crematorium in a luxury car, while the catering could include premium quality foods and a free bar. As long as money isn't an object, there are no limits to a luxury funeral, so whether you want a bespoke coffin or a mountain of flowers, you can be sure your life will truly be celebrated in your own unique style.
The Benefits Of An Alternative Funeral
There's no need these days for any funeral service to be traditional or uniform. The greatest benefit of an alternative funeral is that it can help to bring a more personal touch to the grieving process and thus to help family members to cope better with their loss.
A funeral should always feel like a customised celebration of the deceased instead of an obligatory ritual. Although in many cases a traditional funeral might be just what the deceased would have wanted, if you know that your loved one would have preferred something a little more out of the ordinary there are now numerous funeral service providers who can cater for your needs and bring the deceased's vision to life. Whether they would have loved an intimate event or a huge celebration, you're sure to find the perfect service.
By making a funeral plan and even paying for it in advance, it's even easier to plan your perfect funeral well in advance of the event itself so you can be absolutely sure your wishes will be carried out. With everything meticulously planned, arranged and paid for, you can be confident that you'll be remembered by your loved ones in just the way that you want.